Please note: this project is on a temporary, indefinite hiatus. The webmaster is unfortunately busy with higher-priority responsibilities. Come back soon!

Welcome to the homepage of the RAGGATRAXX Archival Repository [ Rx2_AR ]!

This is a hobbyist side-project by RUMBLERAGGA focusing on the archival of lost and/or rare media.


Find any broken links? Missing files? Metadata errors? Typos? Any other questions or concerns? Contact me:
raggatraxxarchives@gmail.com


Here's the catalog of all the 'releases' ever made by Rx2_AR !


All releases have received digital touch-up jobs and minor remastering work, unless otherwise noted.
I recommend using Ctrl+F (or Command+F on Mac) if you're looking for any specific releases.
If a release is still in print and available for purchase, links will be provided to the purchase page. Please support the artists directly when possible!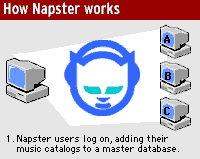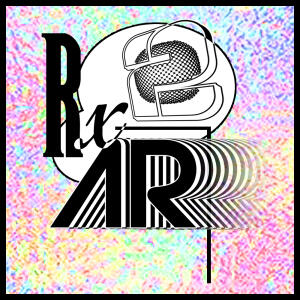 ---
Albums are color-coded as follows:

GREEN: Releases that are no longer in print, and are not available for streaming.

BLUE: Releases that are still directly available for sale by the original artists. LINKS INCLUDED! (Note: These releases are only available as YouTube videos, and are not available as downloads. These releases are only for making the music accessible.)

PURPLE: Releases that are no longer in print, but are available to stream.

RED: Releases that have been removed from the archive due to copyright status.
---
Catalog Number
Album Title
Artist
Year
Genre
Links
Orig. Catalog Number / Label
Ragga's Comments
Notes & Disclaimers

RX2-001-WAV

The Uncalled Four (Plus One) at the Treasure Island
The Uncalled Four (Plus One)
1968
Jazz, Dixieland Jazz, Live Music
The Internet Archive ♪ YouTube
UAS-199-18468 (A, B) / United Artists Records
My grandfather is the drummer on this record!

RX2-002-WAV

(Coming Soon...)
Jungle Bass
Bass Tribe
1995
Jungle, Drum and Bass, Miami Bass
Discogs ♪ The Internet Archive ♪ YouTube
PDD-8855 / PANDiSC
One of the musicians behind Bass Tribe is now known as Bass Mekanik and is still active to this day. Wow!
(Note: ripped from CD with disc drive, no remastering needed)

RX2-001-VID

(Coming Soon...)
Klez, Kez, Goy Mit Fez
Yid Vicious
1998
Klezmer, International
Artist's Official Website ♪ Discogs ♪ YouTube
UVU101 / Uvulittle Records

(download N/A, YouTube only)

/ (Note: ripped from CD with disc drive, no remastering needed)

RX2-002-VID

(Coming Soon...)
The Seventh Schlemiel
Yid Vicious
2005
Klezmer, International
Artist's Official Website ♪ Discogs ♪ YouTube
GCR 000001 / Giant Clam Records

(download N/A, YouTube only)

/ (Note: ripped from CD with disc drive, no remastering needed)